When thinking of visiting a beach, we often envision an endless strip of sand just waiting for our toes to snuggle into, but along the coast of the Olympic Peninsula and specifically along the boundary of NOAA's Olympic Coast National Marine Sanctuary our shorelines offer so much more! Not only do we have sandy beaches, we have rocky shorelines too. At the rocky edge of the water in the intertidal zone, where the ocean meets the land, is a dynamic habitat teeming with life — Here's our guide for tidepooling on the Olympic Peninsula, WA.
What to Look for
It's the combination of a moderate climate and the energy of the sea that create ideal conditions for abundant and diverse intertidal species. Scientists have identified over 300 resident species of aquatic plants, invertebrates, and fish that live along this coastline.
What Is the Intertidal Zone?
The intertidal zone is the area that's covered with the ocean during high tides and exposed to sun, wind, and rain during low tides. Its inhabitants must be able to survive under the extreme conditions of the mixed semidiurnal tidal cycle, that is two high and two low tides of unequal size each day. Many species adapt to these harsh conditions by living within one of the intertidal zones. When and where you look will influence what you see.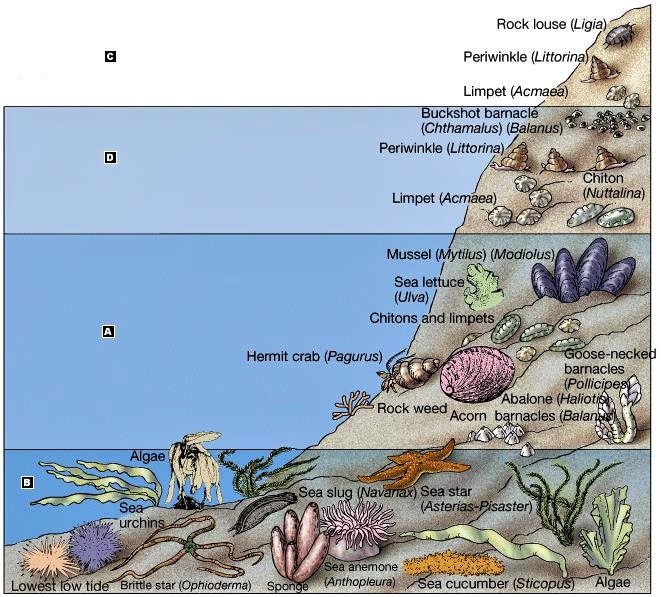 How and Where to Go Tidepooling
Tidepooling is exciting for all ages. A tidepool is an isolated pocket of seawater found in the ocean's intertidal zone. When the sea recedes, it reveals a world that is both on land and underwater for part of every day. Summertime at low tide is one of the best times to visit a tidepool on the Olympic Peninsula. The combination of minus or very low tides during daylight hours can maximize the opportunity to see a variety of species who call the intertidal zone home. Visit NOAA's Tides and Currents to find tide predictions for low tide adventures at Salt Creek Recreation Area, Slip Point, or Kalaloch Beaches.
Be a Thoughtful Tidepooler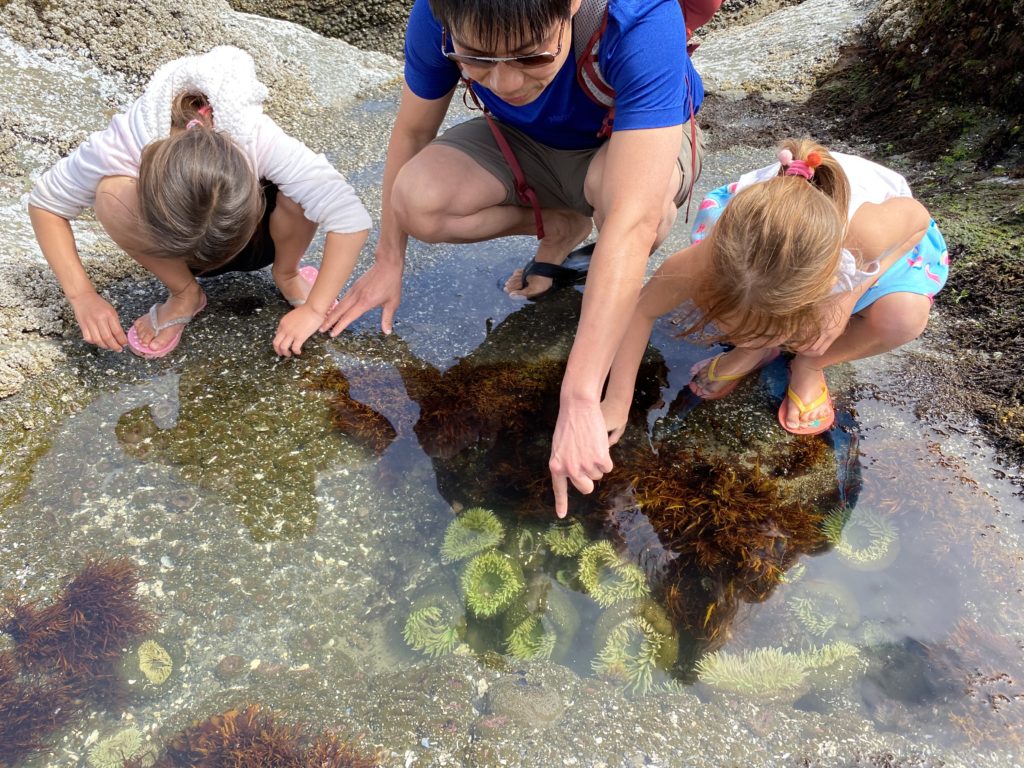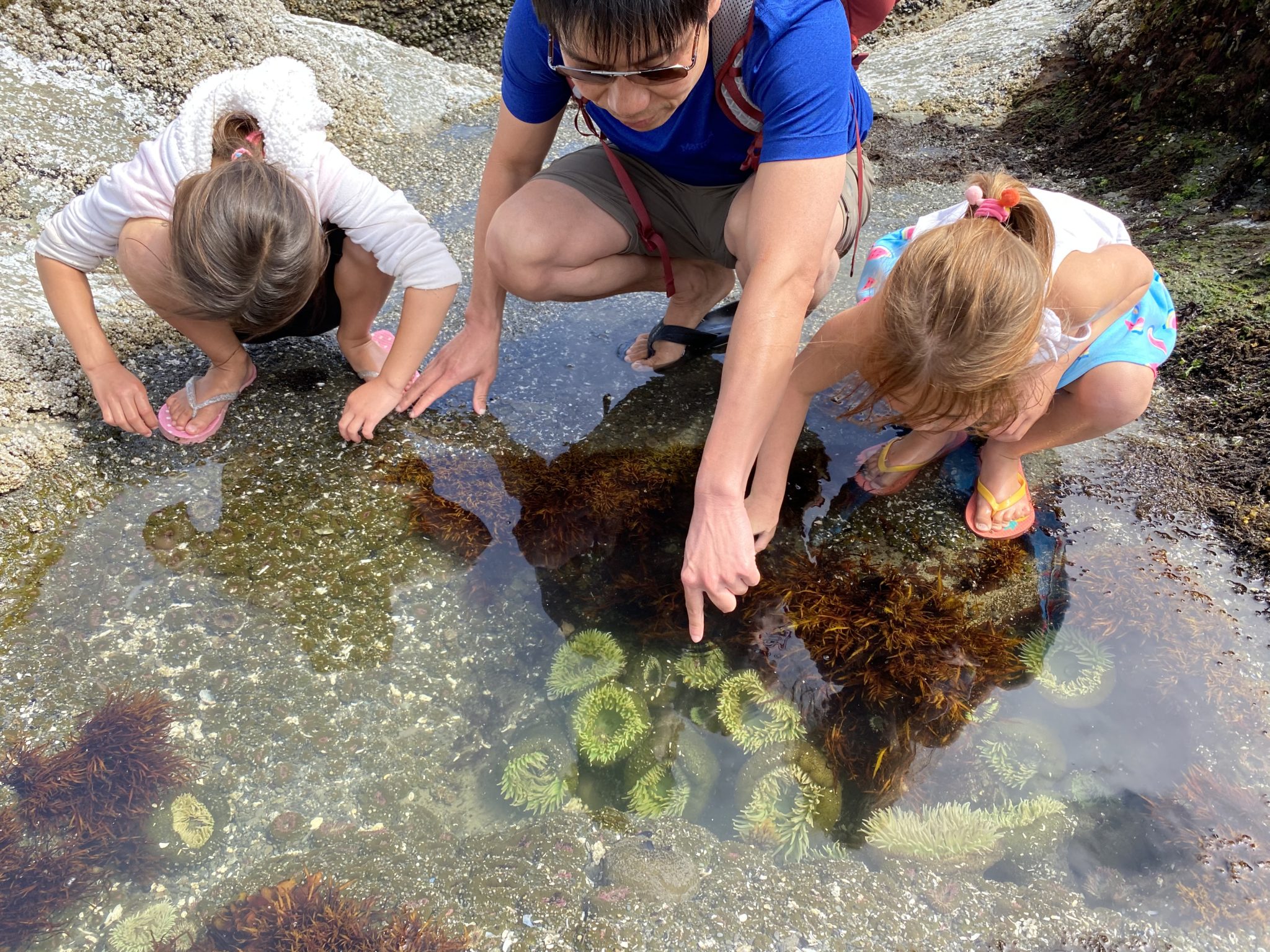 It's important to remember that up-close encounters with intertidal plants and animals require all visitors to be respectful of them and their habitat by practicing tidepool etiquette. Some simple rules to follow include:
Find footholds on bare rock. They're not as slippery and you'll avoid stepping on the animals and plants that cling to these surfaces.
If you want to peek under a rock, put it back the way it was when you're done. Leaving a rock "belly-up" is almost a sure way to kill any animals that were living on its underside or those that dwell on its upper side.
Rough or excessive handling hurts animals. Never force an animal off its spot. You may tear off its feet or squeeze its organs.
Look up, too!
While you're out at the coast, look up and out too! National marine sanctuaries are some of the best places in the world to see wildlife, including birds and marine mammals.
Checkout our Wildlife Watching Calendar for best times tips for seeing and protecting sanctuary animals and Wildlife Viewing guidelines, then take the pledge for wildlife #WildSanctuaries.
---
Written by guest blogger Chris Butler-Minor, Olympic Coast National Marine Sanctuary | OlympicCoast.noaa.gov